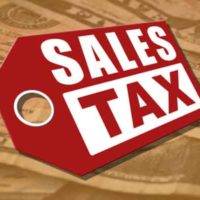 February 22, 2021
By News Director Jared Atha
Although down when compared to a year ago, Elk City's sales tax numbers still remain above the $1 million mark.
According to City Treasurer Jennifer Rainey, sales tax was down along with the city's use and cigarette tax numbers.
The report was given at the latest regular meeting of the Elk City Commission. Also discussed during the meeting was the transfer and reallocation of funds from the TIFF district, the retail area on East 7th Street. City Manager Tom Ivester says its the city's plan to possibly improve the area.
Ivester says he has been in contact with land owners that neighbor the district and has had discussions regarding annexing a total of 80 acres into the district.