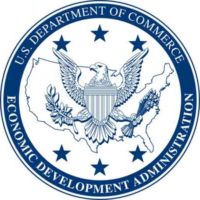 February 12, 2021
By News Director Jared Atha
Thursday, the U.S. Department of Commerce's Economic Development Administration (EDA) awarded a $1.76 million CARES Act Recovery Assistance grant to Southwestern Intermediary Finance Team, Inc. (SWIFT), located in Weatherford, to capitalize and administer a Revolving Loan Fund (RLF) that will provide critical gap financing to businesses adversely affected by the coronavirus pandemic across 24 Oklahoma counties.
The EDA grant will be matched with $440,000 in local investment.
United States Congressman Frank Lucas of Cheyenne (OK-03) praised the awarded funds saying "the grant comes at a crucial time as local business leaders are working to provide opportunities for their fellow neighbors.".
The SWIFT RLF will serve businesses in western Oklahoma counties including Beckham, Custer, Roger Mills, and Washita.
This project is funded under the Coronavirus Aid, Relief, and Economic Security (CARES) Act (Public Law 116-136), which provided EDA with $1.5 billion for economic assistance programs to help communities prevent, prepare for, and respond to coronavirus. EDA CARES Act Recovery Assistance, which is being administered under the authority of the bureau's flexible Economic Adjustment Assistance (EAA) program, provides a wide-range of financial assistance to eligible communities and regions as they respond to and recover from the impacts of the coronavirus pandemic.