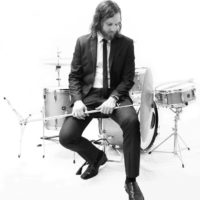 February 3, 2021
By News Director Jared Atha
It might be virtually but the 51st annual SWOSU Jazz Festival will still take place this year.
According to school officials, the Southwestern Oklahoma State University event in Weatherford will not feature any visiting artists or bands due to COVID-19 but the festival will still be swingin' online with free concerts on Thursday February 11, and Friday February 12.
Headliner for this year's event is Texas drummer Stockton Helbing and his bandmates pianist Josh Hanlon and bassist James Driscoll.
The trio will present a livestream concert at 7 p.m. on February 11.
On February 12, the day will start with Helbing providing free masterclasses. In addition to his drum set masterclasses, there will be three members of the New York City-based DIVA Jazz Orchestra on hand to give jazz directing, saxophone and trombone classes. Drummer Sherrie Maricle is the leader of that band.
The festival concludes with a concert by Jazz Ensembles 'A' and 'B' at 8 p.m. on February 12. Jazz 'A', led by Dr. Richard Tirk, will present music written and arranged by Helbing while Jazz 'B', co-led by graduate students Megan Levendosky and Pamela Welborn, will be playing several standards.
All events are free and open to the public. Links to the concerts will be provided later on the SWOSU website.
The 51st Annual SWOSU Jazz Festival is supported by the SWOSU Foundation, Oklahoma Arts Council, National Endowment for the Arts, and several individual patrons.