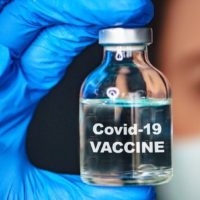 February 3, 2021
By News Director Jared Atha
The Beckham County Health Department along with the City of Elk City appears to be setting the standard on how to distribute the Covid-19 vaccine.
According to Elk City City Manager Tom Ivester, the health department has utilized the Elk City Civic Center on more than one occasion to be a distribution point of the vaccine, and he says it appears this will be a weekly occurrence.
Another weekly distribution location in western Oklahoma is at the Pioneer Cellular Event Center on the Weatherford campus of Southwestern Oklahoma State University. Those vaccination events are conducted every Friday as well.
Currently the state is in the latter stages of the phase 2 portion of the vaccination plan. Currently anyone 65 and older can get the vaccine. State health officials urge the public to utilize the online vaccination scheduling portal at the Oklahoma State Health Department's website to schedule an appointment.
In other news, Ivester announced that there is a small Covid-19 outbreak in City Hall and at the National Route 66 Museum. In fact, he says the Farm and Ranch Museum will be temporarily closed for three to four days.