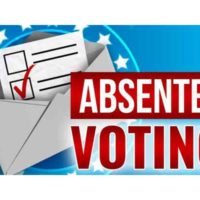 February 1, 2021
By News Director Jared Atha
The deadline for requesting an Absentee Ballot for the February 9 Western Technology Center Election, is Tuesday, February 2 at 5 p.m. Election officials said an application can be downloaded at ok.gov/elections, or obtained at local election board offices. Officials say applications must be in an election board office either submitted online, by fax, or in-person.
Early voting for the Election will begin Thursday, February 4 and Friday, February 5, from 8 a.m. until 6 p.m. at election board offices located within the W.T.C. district. There is no early voting on Monday prior to the election.
On Tuesday, February 9, officials say you will vote at your regular polling place. If a voter has any questions about his or her eligibility, this information can be found online also at ok.gov/elections, or calling your County Election Board office. Election officials expect lines to be long and encourage early voting and absentee voting.
A reminder that a valid proof of Identity is required both for early voting and voting at the polling place.
For more information, voters are asked to contact their County Election Board Office or by visiting elections.ok.gov.