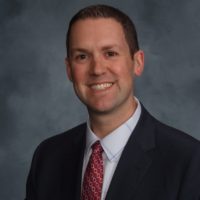 January 29, 2021
By News Director Jared Atha
The 58th Oklahoma Legislative Session is set to begin on Monday (February 1) and one lawmaker is ready to get to work.
District 57 Representative Anthony Moore of Clinton is about to begin his "freshman" year at the State Capitol and says he's ready to get to work. In fact Moore has already introduced bills that the house will consider, including a joint resolution that would benefit public schools in the state.
Moore will also serve on four committees this year, including serving as vice chair of the energy committee.
Other committees Moore will sit on include the judiciary civil committee, elections and ethics committee, and the sub-committee for appropriations and budget for judiciary.
Moore was elected last November to fill the district 57 seat once held by Harold Wright who termed out of office.
The 58th Oklahoma Legislative Session is scheduled to begin at noon on Monday with Gov. Kevin Stitt's state-of-the-state address.