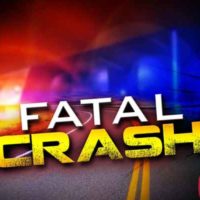 January 26, 2021
By News Director Jared Atha
A Missouri man is dead after a three vehicle accident in Blaine County Monday afternoon.
According to the Oklahoma Highway Patrol, the accident occurred 12 miles west of Watonga on U.S. Highway 270 when two semi trucks, one driven by 29-year-old Sean Bush of Neosho, Missouri and the other driven by 58-year-old Gerald Ostowiecki of Cheyenne, Wyoming were southbound on the highway when Ostowiecki had stopped at a railroad crossing due to him transporting hazardous materials. This resulted in Bush striking the rear of the semi which caused him to cross into the northbound lanes – ultimately striking an oncoming semi driven by 62-year-old Robert Palacio of Garden City, Kansas head on.
Palacio was transported admitted into OU Medical Center in Oklahoma City. His condition is unknown. Ostrowiecki was uninjured in the wreck. Unfortunately, Bush was pronounced dead at the scene by the state medical examiner.
Due to the crash, U.S. 270 was closed for just over seven hours as authorities processed and cleared the area.