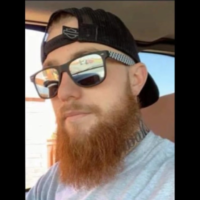 January 26, 2021
By News Director Jared Atha
More details revealed in the case involving the death of a 2-year-old boy in Elk City late last week.
24-year-old Troy Justice Jones of Elk City was charged with first-degree murder, child abuse late Friday afternoon after being accused of abusing the boy on the evening of January 20.
According to a probable cause affidavit, Jones was at the home with the child located in the 900 block of Avenue C in Elk City when the boy suffered a head injury. Jones would tell police that the child had attempted to jump onto the toilet however landed on his back. Jones told police that when he attempted to see if the boy was okay, the boy had hit his head on the toilet. The boy was taken to Great Plains Regional Medical Center and later transported to OU Medical Center in Oklahoma City.
The child would pass away Friday morning.
According to the affidavit, during the course of an investigation a doctor who treated the child at OU Medical Center would tell detectives that the injuries she observed were, in her professional opinion, caused by abuse. The doctor said that she has seen children fall from a two-story building that did not have injuries as severe as the one the child had.
After obtaining a search warrant, the Crime Scene Unit from the Oklahoma State Bureau of Investigation processed the home where the incident took place. According to the court document, detectives were told by OSBI that there were multiple areas of discoloration on the bathroom vanity and adjacent walls that tested positive for the presence of blood.
Jones would turn himself into the Beckham County Sheriff's Office on the evening of January 22, shortly after being charged. Bond for Jones was denied.
Jones first court date is scheduled for March 22.