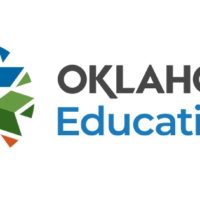 January 22, 2021
By News Director Jared Atha
A Former University of Oklahoma Football player from Clinton has been picked to sit on the Oklahoma State Board of Education.
According to The Oklahoman, Trent Smith is Gov. Kevin Stitt's pick to represent Congressional District 3 on the board, which oversees all public schools in the state. His term would expire in April 2023.
Smith is the CEO of Accentra Home Health and Hospice. He serves as a commissioner for the Oklahoma Employment Security Commission and is a founder of the education-focused organization Every Kid Counts Oklahoma. Smith said he has resigned from the organization's board.
A graduate of Clinton High School, Smith now lives in Yukon with his wife and two children.
Stitt praised Smith's experience as a businessman, community leader and parent while announcing his appointment Friday.
The state Senate must confirm Smith to the board. Senate President Pro Tempore Greg Treat said Friday he will carry Smith's nomination.
Smith will replace Kurt Bollenbach, whom the governor abruptly removed from the board in December. Bollenbach, of Kingfisher, had fallen out of favor with the governor's office after pushing for an attorney general's opinion on a private school scholarship program.
Stitt first appointed Enid resident Melissa Crabtree to succeed Bollenbach, but after four days of heavy criticism, she requested the governor rescind her appointment.