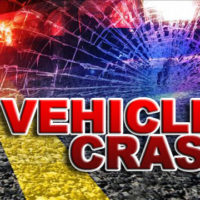 January 19, 2021
By News Director Jared Atha
A Tecumseh man was hospitalized after wrecking his semi-truck in Washita county Monday morning.
According to the Oklahoma Highway Patrol, 23-year-old Stetson Paul Perez was southbound on U.S. Highway 183, 3 miles south of Cordell, when for an unknown reason the semi departed the roadway to the right at a curve. This caused the truck to strike a delineator, a barb wire fence before rolling one half time. OHP says the truck came to rest on its top.
Perez was pinned for approximately 45 minutes before being freed by multiple fire departments that responded to the crash.
Perez was flown to OU Medical Center in Oklahoma City where he was admitted in stable condition with trunk internal injuries.
OHP says multiple agencies responded to the crash including the Cordell, Rocky, Bessie, and Clinton Fire Departments along with Cordell EMS and Police, and the Washita County Sheriff's Office.