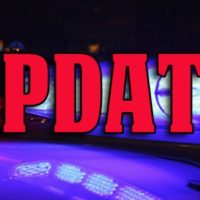 January 11, 2020
By News Director Jared Atha
More details regarding a juvenile who led authorities on a high speed chase through multiple western Oklahoma counties have emerged.
According to officials, the pursuit that ended just east of Mangum originated at a truck stop on Interstate 40 in Sayre on January 4. Reports say that the 16-year-old boy, who was described as a runaway from Albuquerque, New Mexico, was approached by deputies with the Beckham County Sheriff's department at the truck stop. That's when the boy got into the 2015 BMW SUV, that was reportedly stolen, and led authorities on a high speed pursuit that eventually went through the town of Mangum in Greer County.
The boy would lose control and roll the vehicle multiple times approximately 2.6 miles east of Mangum on U.S. Highway 283.
The juvenile was flown from the scene to OU Medical Center in Oklahoma City where he was admitted with head and trunk internal injuries. He was last list to be in critical condition.
Due to the chase originating in Beckham, it is likely the minor will face felony charges out of that county once – and if – he recovers from injuries sustained in the crash.
Multiple agencies who assisted the Beckham County Sheriff's Department in the pursuit were, the Greer County Sheriff's Department, the Mangum Police Department, and the Oklahoma Highway Patrol.