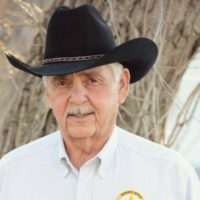 January 7, 2021
By News Director Jared Atha
A longtime sheriff in the area has called it quits.
It was announced over the holiday on their Facebook page that Wheeler County Sheriff Wes Crites' last day as the head man has wrapped up, as he has stepped into his new role: retirement.
Sheriff Crites' career in law enforcement spanned 59 years that included time with the Texas Department of Public Safety as a Trooper and retired as the Narcotics Commander, before being elected as Sheriff of Wheeler County.
Crites was elected Wheeler County Sheriff in November 2012, and formally took office in 2013.
Former Chief Deputy Johnny Carter won voter approval to succeed Crites in the November general election by defeating challenger Julian Torrez.