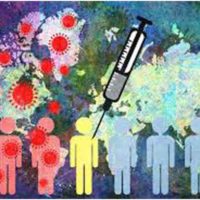 January 6, 2020
By News Director Jared Atha
Southwestern Oklahoma State University has announced that faculty and students are helping with the distribution efforts of the Covid-19 vaccine.
In a press release, officials say vaccinations will be given every Friday at the SWOSU Weatherford campus.
SWOSU Rural Health Center Coordinator Randy Curry said right now the vaccinations being given at SWOSU are for people over 65 years of age.
Vaccines will be given from 9 a.m. until 4 p.m. in the Pioneer Cellular Event Center, located on the west side of campus.
SWOSU pharmacy students have already been helping with clinics in Clinton and Taloga and, along with SWOSU nursing students, will be utilized at the clinics at the Pioneer Cellular Event Center.
Residents coming to the Pioneer Cellular Event Center should enter through the west doors. Officials say appointments are required, and masks and distancing are required.
Meanwhile, registration began Wednesday in Oklahoma for residents to be notified when they are eligible for a coronavirus vaccination, according to the State Health Department.
Those who register at vaccinate.oklahoma.gov will be notified by email when an appointment is available, the department said in a news release. The availability of appointments depends on the vaccine supply in each county, which changes weekly.
Residents will enter personal information to determine when they are eligible for vaccinations based on the state's distribution plan that began Dec. 14 with front-line health care workers being inoculated.
SWOSU officials say anyone wanting the vaccine should schedule an appointment through the online portal.