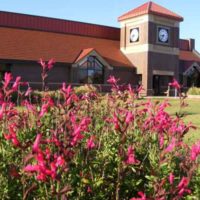 January 4, 2021
By News Director Jared Atha
Local city governments are set to meet for the first time in 2021 this week.
In Elk City, the Elk City Commission is scheduled to meet Monday night in regular session.
Items the commission will discuss include, among other things, an agreement between the City and the Elk City Chamber of Commerce for management and daily operations of the Elk City Convention and Visitors Bureau not to include the Civic Center.
The Commission will also have further discussion regarding the fate of the apartment complex located at 415 N. State, better known as the Heritage House Apartment Complex. The agenda item reads that the commission will consider and approve or disapprove a finding that the condition of the apartment complex constitutes a detriment or hazard to the health, safety or welfare of the general public and the community and that the property would be benefited by the removal of such conditions, pursuant to which the apartment complex should be torn down and removed; fixing reasonable dates for the commencement and completion of the work.
Tonight's regular meeting of the Elk City Commission is scheduled to start at 7:00 p.m., inside City Hall.
The Clinton City Council is also scheduled to meet for the first time in 2021 Tuesday night at 5:30 p.m. inside Clinton City Hall.