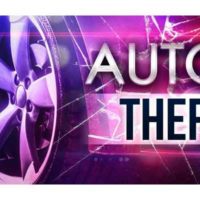 December 30, 2020
By News Director Jared Atha
A Butler man who attempted to flee Clinton police after being spotted with a stolen vehicle was arrested recently and charged in Custer County District Court.
While fleeing, the man is also accused of forcing his way into an occupied apartment.
According to the probable cause affidavit, 42-year-old Alfredo Galvan was arrested on December 21 after being spotted with the stolen vehicle at a convenience store on Gary Boulevard in Clinton by the vehicle's owner. The vehicle had been reported stolen out of Elk City.
When police arrived, the owner of the vehicle said that after spotting the car, he observed the suspect exit the vehicle and enter the store. That's when he parked behind the vehicle to block him in. After confronting the suspect, the reporting party told police that the suspect proceeded to leave the area on foot towards a nearby apartment complex.
While officers canvassed the area, a 911 call was made in reference to a male subject who was in her apartment. When officers arrived the owners stated that the suspect, Galvan, knocked on the door and asked for a ride to Elk City. When denied he initially left, however returned a short time later after seeing police near the area, and forced his way in to the apartment. The couple informed Galvan that they had contacted the police, and Galvan left the scene.
Galvan was located and arrested a short time later by police.
Police were able to obtain security footage from the convenience store that allegedly showed Galvan exit the stolen vehicle.
Galvan was transported to the City of Clinton Jail and was later charged with 1st degree burglary and unauthorized use of a vehicle.
His first court date in Custer County District Court is scheduled for January 13.