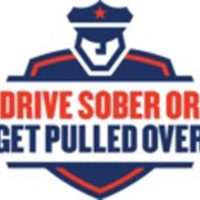 December 30, 2020
By News Director Jared Atha
The Oklahoma Highway Patrol ENDUI team will partner with law enforcement from across Oklahoma to make sure everyone has a safe New Year's Eve holiday. This effort is part of the national Drive Sober or Get Pulled Over mobilization. Similar efforts will take place across the United States this holiday weekend.
The goal is simple: to make Oklahoma as safe as possible by getting impaired drivers off the roads. Additional deputies, troopers, and officers will be on duty across the state looking for impaired drivers.
During the previous NYE holiday period, there were 148 crashes in Oklahoma. Two of those crashes were fatalities resulting in the deaths of two people. Of those 148 crashes, at least 24 of them were alcohol and/or drug-related. That is more than 16 percent of NYE crashes that involved a potentially impaired driver.
Among the checkpoints planned throughout the state, the Oklahoma Highway Patrol will partner with the Clinton Police Department to conduct high-visibility patrols in and around Clinton.
Other areas that authorities will pay extra attention to include, among others, the Lawton, Oklahoma City, and Tulsa areas.
OHP says they highly encourage to find a safe ride by calling a sober driver, using a cab, a ride-share service. Or better yet, have a designated driver.