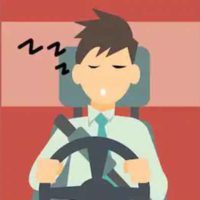 December 29, 2020
By News Director Jared Atha
A three vehicle accident in Custer County has sent a Louisiana woman to the hospital.
According to the Oklahoma Highway Patrol, the accident occurred just after 7:00 a.m. Tuesday morning, two miles east of Clinton in the westbound lanes of Interstate 40 when the 2003 Mazda B3000 driven by Kathleen Carlyle Michael of New Orleans ran off the roadway to the left, rolled multiple times, before coming to rest on the inside lane. A second vehicle, driven by 39-year-old Caleb Benton Long of Corn struck the Mazda, departed the road and ended up striking the cable barrier. This collision caused the Mazda to enter the outside lane of I-40, which caused the third vehicle driven by 26-year-old Samuel Morris Jones of Weatherford to strike the vehicle.
A passenger in the Mazda, 25-year-old Molly Lynn-Nichols Garcia of Portage, Michigan was ejected from the vehicle during the mishap, but only suffered a leg injury that was treated at Alliance Health in Clinton. She was released a short time later. Michael was initially taken to Alliance Health but later transferred to an Oklahoma City area hospital where she was admitted in stable condition with trunk internal injuries.
The drivers of the other two vehicles were not injured.
OHP lists the condition of Michael as being "sleepy" and the cause of the collision to be "inattention".