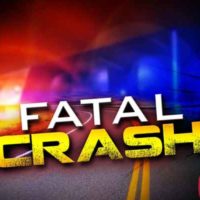 December 24, 2020
By News Director Jared Atha
High wind gusts appear to be the blame for a two vehicle accident in Washita County Wednesday afternoon that took the life of a Tuttle woman.
According to the Oklahoma Highway Patrol, the accident occurred just after 3:00 p.m. in the westbound lanes of Interstate 40 near mile marker 45, one mile west of Canute.
OHP says after a 2012 Ford F-250 pulling a box-type utility trailer had passed a semi, a gust of wind caused the trailer to overturn. The driver, 45-year-old Shane Lucas of Tuttle, applied his brakes but lost control of the vehicle. This caused the truck and trailer to jackknife, and travel sideways in front of the semi. OHP says the semi attempted to swerve to the right to avoid a collision but struck the pickup on the passenger side causing both vehicles to depart the roadway to the right. The pickup would then roll one half time, coming to rest in the north ditch of I-40.
The driver of the pickup and three passengers, 42-year-old Sandra Lucas, a 12-year-old male and a 16-year-old male, were pinned in the vehicle for approximately one hour before being extracted by the Elk City Fire Department.
The driver was transferred to OU Medical Center in Oklahoma City for unknown injuries, the two minors were treated and released at Great Plains Regional Medical Center for minor injuries, unfortunately Sandra Lucas was pronounced dead at the scene of the accident by the state medical examiner.