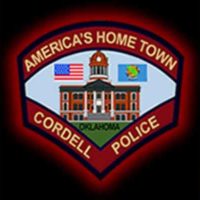 December 22, 2020
By News Director Jared Atha
An Elk City man was arrested in Cordell earlier this month after eluding police through Cordell residential streets.
According to a probable cause affidavit, 35-year-old Matthew Blake Dixon was arrested on December 3 by Cordell police after the officer attempted to pull Dixon over due to not having working tag lights, and having a brake light out.
While pursuing the suspect the officer would note that the car would cross left of center before skidding to a stop after two blocks of following the car with his lights and siren on. While the vehicle came to a stop, the suspect would flee from the vehicle. While being pursued, Dixon would reportedly run into a barbed wire fence with enough force to catapult him head over heels onto the ground.
With the help of other officers, Dixon was eventually captured and arrested. The court document stated that Dixon was combative and uncooperative while being restrained.
After a search of the suspect, officers would find a vile filled with liquid and a syringe that the suspect would say was steroids. A search of Dixon's vehicle would turn up marijuana, an open container of beer, three empty containers of beer and six un-opened containers of beer.
Dixon was charged in Washita County District Court with driving under the influence of alcohol and drugs, eluding or attempting to elude a police officer, resisting an officer, possession of a controlled dangerous substance, unlawful possession of drug paraphernalia, transporting an open container, and driving with a suspended license.
Dixon's next court date is a preliminary hearing scheduled for February 9.