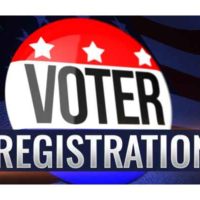 December 17, 2020
By News Director Jared Atha
According to election officials, Friday, December 18, is the last day to apply for voter registration in order to be eligible to vote in the January 12 Special Election.
Local elections taking place on January 12 include propositions in the Town of Arapaho and Burns Flat along with a proposition proposed by the Hammon Public Schools.
Officials say that persons who are United States citizens, residents of Oklahoma, and at least 18 years old may apply to become registered voters.
Those who aren't registered or need to change their registration may apply by filling out and mailing an Oklahoma Voter Registration Application form in time for it to be postmarked no later than midnight Friday, December 18.
Applications postmarked after that time will be accepted and processed, but not until after January 12.
Oklahoma Voter Registration Application forms are available at local County Election Board offices and at most post offices, tag agencies and public libraries in the county. Applications also are available at elections.ok.gov.
It was also announced that a polling place in Washita County has been changed.
Beginning with the January 12 Special Election, voters who cast their ballots at Western Technology Center will now vote at the Burns Flat Community Center located at 98 Frontier Way.