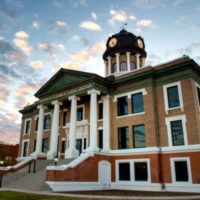 December 15, 2020
By News Director Jared Atha
A Hydro man has been charged with, among other things, a felony count of contributing to the delinquency of a minor in Washita County District Court after allegedly taking a minor female to the country in an attempt to commit second degree rape.
Little details have been reveled, however according to court documents 18-year-old Noah Anthony Clark-Kidd had the charges filed against him on Friday for the incident that occurred on December 6. The document stated that Clark-Kidd was also charged with possession of a controlled dangerous substance and unlawful possession of drug paraphernalia after being found in possession of marijuana and a pipe without having any medical or other lawful need requiring possession of the items.
If convicted of the felony charge, Clark-Kidd could serve up to 15 years in prison.
A preliminary hearing conference for the defendant is scheduled for February 9.