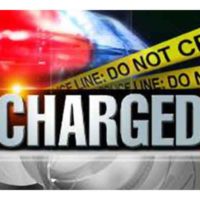 December 9, 2020
By News Director Jared Atha
A deadly shooting in Altus has lead to the arrests of two Altus teenagers that are allegedly connected to a mid-November armed robbery in Mangum.
A third suspect in the case remains free as of press time.
According to court documents, 18-year-old Anthony Gutierrez Jr, and a 16-year-old male were arrested by Altus Police in connection with a deadly shooting on November 16. As a result of the shooting – a 22-year-old Altus man was killed.
Through an investigation, it is suspected that Gutierrez, the minor, and 18-year-old Samuel Christopher Turner were involved in an armed robbery at a Mangum residence on November 14 that saw a rifle stolen.
All three were charged in Greer County District Court with robbery with a weapon and assault and battery with a dangerous weapon.
The District III Drug Task Force is leading the investigation into the Mangum incident, while Altus police have presented first degree murder charges against Gutierrez, the minor, and 20-year-old Jayce Aaron Martinez of Altus.