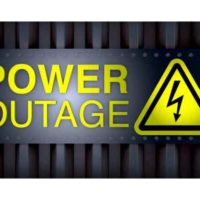 November 30, 2020
By News Director Jared Atha
A semi-truck navigating through a Weatherford alleyway is to blame for a power outage to nearby homes the day before Thanksgiving.
According to a collision report from the Weatherford Police Department a 2015 Freightliner was traveling north through the 1500 block of the Sherwood Drive alley Wednesday morning, when it approached a dumpster. The report stated that while avoiding the dumpster, the driver struck an electrical box with the side step located on the passenger side of the semi. Police say the collision caused power loss to several homes in the area.
The driver was uninjured in the mishap.