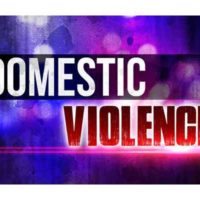 November 25, 2020
By News Director Jared Atha
A Thomas man was arrested and charged recently in Custer County District Court after he allegedly assaulted a woman.
Court documents show that 35-year-old Dustin Lee Frazier was charged on November 17 for the crime after he allegedly pulled a woman out of a vehicle and onto the ground. The violent act caused the woman to break her collarbone.
Frazier was charged with one felony count of aggravated assault and battery.
A preliminary hearing conference has been scheduled for Frazier on January 22.