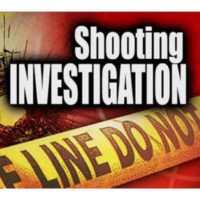 November 23, 2020
By News Director Jared Atha
One man is dead and another was shot after an apparent home invasion and robbery attempt went bad early Saturday morning in Elk City.
25-year-old Isaiah Johnson was arrested Sunday on a complaint of second degree murder for his role in the crime.
According to authorities with the Elk City Police Department the shooting took place inside a home in the 600 block of N. Watkins. The home owner would tell police that two men, Johnson and 39-year-old Samuel Castro Junior had entered his home and approached the victim in his bedroom. He would say that Castro would point a gun at his head and demanded money. Fearing for his life, the homeowner would successfully overpower and take the gun from Castro and stated that he shot Castro multiple times until he fell to the floor. Castro died at the scene. The homeowner stated that Johnson would flee the home.
Later, police were contacted by the Great Plains Regional Medical Center to report a man that was being treated for a gunshot wound to the chest and arm. The man, Johnson, was treated and released to the Elk City Police where he was transported to the Elk City Police Department for questioning.
Police say after a lengthy interview, Johnson would allegedly confess the he knew that Castro had a handgun before entering into the home. Johnson would tell police that he was inside the room where the shooting occurred and would flee the scene after being shot in the chest and arm. He stated that he then walked to the hospital for treatment.
Johnson is currently being held in the Elk City Jail on a $1 million bond.