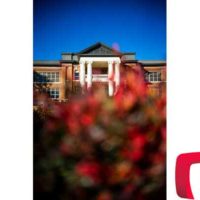 November 17, 2020
By News Director Jared Atha
With the Thanksgiving holiday approaching, Southwestern Oklahoma State University officials reminds students and area residents several date changes on both the Weatherford and Sayre campuses.
The changes come as a response to the ongoing COVID-19 pandemic.
Officials say classes will meet as usual on Monday, November 23 and Tuesday, November 24. After the Thanksgiving Break, all classes will transition to virtual. SWOSU officials say there will be three days of virtual "Dead Days" on November 30, December 1, and December 2 with virtual finals starting on Thursday, December 3 and wrapping up on Wednesday, December 9.
SWOSU says the spring semester is scheduled to begin on January 11 with on-campus classes, however the 2021 spring semester will not have a traditional – week long – spring break but will end the semester one week earlier than normal with the last day of the semester scheduled for April 30.