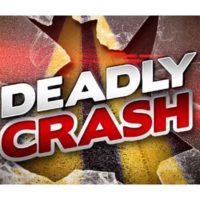 November 17, 2020
By News Director Jared Atha
Oklahoma Highway Patrol Troopers said one man is dead after a crash Monday night in Greer County.
According to the OHP, the accident occurred just after 6 p.m. when 84-year-old Kenneth Leckie of Mangum was driving south on US Highway 283 a half a mile north of Mangum when for an unknown reason had departed the roadway to the right and impacting a ditch. The crash caused the 2003 Ford Ranger to roll three-quarters of a time, coming to rest on the passenger side. OHP says the driver was pinned inside the vehicle for approximately two hours before being freed by the Mangum Fire Department with the jaws of life.
Leckie was pronounced deceased at the scene.
Investigators said Leckie was not wearing a seat belt.