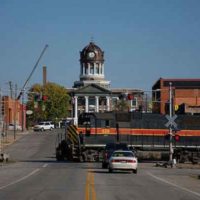 November 16, 2020
By News Director Jared Atha
The Cordell City Council is scheduled to meet in regular session Monday night.
According to the posted agenda, the council will receive the monthly financial report from R.S. Meacham CPA's as well as receive reports from department heads.
The Council will also consider, discuss, and possibly take action to approve a construction permit application to the Oklahoma Department of Environmental Quality Water Quality Division for an L.A.S. Chemical Feed System as presented by Myers Engineering.
The Council will also possibly take action as requested by the Chamber of Commerce to wave vendor fees for two upcoming events. The first being Christmas in the Park, the second being for the Christmas Bazaar event.
Monday night's meeting is scheduled to take place in the Cordell Community Center at 6 p.m.