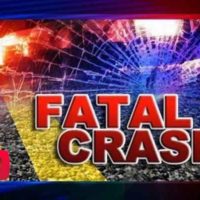 November 10, 2020
By News Director Jared Atha
An accident on Interstate 40 in Caddo County has taken the life of an El Reno man.
According to the Oklahoma Highway Patrol, the accident occurred Monday afternoon at approximately 3:15 near mile marker 98 – three miles west of Hinton. OHP says a collision in the outside, eastbound lane had forced traffic to divert to the inside lane. That's when 59-year-old Martin W. Hoselton of El Reno drove his 2018 Ford F-150 into the rear of a 2015 Peterbilt semi driven by 54-year-old Otis D. Baker of Hinton.
Baker was transported to Weatherford Regional Hospital where he was treated for minor injuries and released. Unfortunately Hoselton was pronounced dead at the scene of the accident by paramedics.
OHP says Baker was wearing a seat belt at the time of the accident, however Hoselton was not.