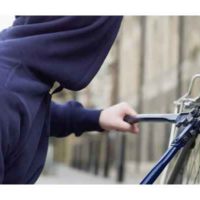 November 10, 2020
By News Director Jared Atha
A Burns Flat man was arrested and charged recently after allegedly stealing a bicycle and resisting arrest.
According to a probable cause affidavit 20-year-old William Shonne Price was arrested on October 26 in Burns Flat when an officer on patrol noticed the suspect riding a bicycle after dark without a light on. The officer attempted to make a traffic stop, however Price refused to pull over when the officer activated his lights and at one point his siren. The affidavit stated that Price allegedly looked back at the officer and appeared to have given the officer the middle finger.
Eventually the suspect would come to a stop, but immediately started to yell at the officer. When the officer attempted to detain Price, he would become combative and continued to scream. Eventually the officer would be able to place handcuffs on the suspect and move him to the hood of his car to conduct a pat down search. While being searched, the affidavit stated that the suspect would lay on top of the hood of the car and began to kick the officer. The officer, again, had to detain the suspect on the ground. There the officer waited until backup arrived to help secure the subject.
The court document stated that once backup arrived, they were able to arrest Price and transport him to the Washita County Jail in Cordell.
Police reported that the bicycle that the suspect was riding matched the description of a reported stolen bicycle.
The next morning, the owner was able to positively identify the bicycle as to be his and stated that he did want to press charges against Price.
Price was charged in Washita County District Court with assault and battery on a police officer, resisting an officer, malicious injury to property, and knowingly receiving or concealing stolen property.
His next court date is a scheduled preliminary hearing conference on January 5.