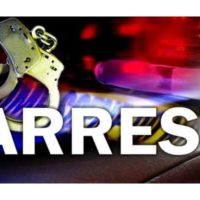 November 4, 2020
By News Director Jared Atha
A Washita County traffic stop led to the discovery of stolen property – and felony charges.
According to a probable cause affidavit, 19-year-old Mary Lee Adams and 18-year-old Kobe Lynn Kennemer both from Cordell were arrested recently after being found in possession of suspected stolen jewelry from a Cordell home.
The court document stated that Cordell police were contacted by an officer with the Burns Flat Police Department on October 15 about a found plastic container with jewelry in it that he suspected may have been stolen from the Cordell home. The homeowner was shown a picture of the items found, and she would confirm that the items were indeed hers.
The report said that Adams was pulled over near Burns Flat by a deputy with the Washita County Sheriff's Department, and was found to be in possession of the jewelry. When asked where she got the items, she would say that she received it from Kennemer in an attempt to get them back together into a relationship. She would tell authorities that Kennemer told her that he found the jewelry at an abandoned house he had been staying in.
Later that night, Cordell police conducted a search at the known residence of Kennemer after receiving verbal permission by the home owner. The court document stated that during the search, the officer found another container containing several pieces of jewelry.
Both Kennemer and Adams were arrested and booked into the Washita County Jail. There both received felony charges of knowingly receiving or concealing stolen property.
It is believed the jewelry came from the Cordell burglary on the same day, when the homeowner come home to the robbery in progress. Although the suspects, identified as being 24-year-old Troy Allyn McClain and a 17-year-old female, would flee the scene, they were later identified and apprehended thanks in large part to ID's of the suspects left at the crime scene.