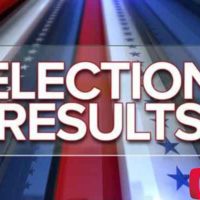 November 4, 2020
By News Director Jared Atha
Although the presidential election is still undecided, local races were much more clear cut last night through out western Oklahoma.
Starting in Beckham County, the District 2 County Commissioner race was won easily by incumbent Tate Finnell garnering 87% of the vote and defeating challenger Barry Gowdy.
In Washita County, for Court Clerk Lynda Vermillion won the position over Kim Batt by obtaining 65% of the vote, and for County Commissioner District 2, Leo Goeringer easily defeated Stephen Taylor with 74% of the vote.
The Roger Mills County Clerk position was won by Jymay Whitson McLeod by obtaining 65% approval over Janice Conway.
There will not be a runoff race for the mayoral seat in the City of Clinton. Mayor David Berrong defeated challengers Paul Brown and Mustafa Sami by getting 62% of the Clinton vote.
Berrong says he's excited to move Clinton forward.
For state house of representative Todd Russ retains his seat in district 55 over challenger Austin Gipson-Black with 79% approval, and in district 57 Anthony Moore will succeed Harold Wright for the position after defeating Juan Garcia by getting 70% of the vote.
Moore says after the whirlwind of campaigning for over a year, he's ready to put his words into action.
For United States Representative, Frank Lucas of Cheyenne retained his seat in district 3 with ease by defeating challenger Zoe Midyett with 78% of the vote, and it was an easy win for U.S. Senator Jim Inhofe by garnering 62% of the vote over four challengers.
Both state questions failed at the ballot box.
S.Q. 805, which would have seen sentencing reform if passed, failed with 61% of voters opposing the question, and S.Q. 814 received 58% of the no vote. If passed, S.Q. 814 would have allowed money taken from the TSET program to help fund Oklahoma's Medicaid program.