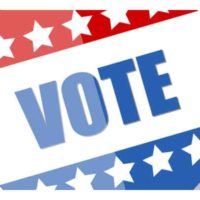 November 3, 2020
By News Director Jared Atha
Election Day continues throughout the nation, including right here in western Oklahoma.
Beckham County Election Board Secretary Sherron Manning says early indication is that there are a lot of first time voters this year – of all ages – and says because of this, she expects a record number of voters to show up to local precincts.
Because of the on-going pandemic, many precincts in the nation are requiring masks, however Manning says that's not the case in Beckham County.
Locally, two Oklahoma House of Representative seats are up for grabs. District 57 will see a new face with two Clinton lawyers challenging each other for the seat. Republican Anthony Moore is squaring off against Democrat Juan Garcia for the right to represent the district.
District 55 incumbent Representative Todd Russ is being challenged by Democrat Austin Gipson-Black.
County races in the area sees challenger Barry Gowdy going up against Tate Finnell for Beckham County, County Commissioner District Number 2. In Roger Mills County Jymay Whitson McLeod and Janice Conway are squaring off for the County Clerk position, and in Washita County Lynda Vermillion and Kim Blatt are facing each other for the County Clerk job. Also in Washita County, Leo Goeringer will face off against Stephen Taylor for District 2 County Commission.
In the City of Clinton, incumbent Mayor David Berrong is being challenged by Mustafa Sami and Paul Brown, and in the City of Weatherford, two city council positions are up for grabs. The first in ward 1 between Terri Lockhart and Rick Miller, and in ward 2 between Warren Goldmann and Lezley Bell.
For sample ballots for Beckham, Custer, Roger Mills and Washita Counties – visit kecofm.com.
For full election coverage, tune in to 96.5 KECO tonight.
Polls are open until 7 p.m.