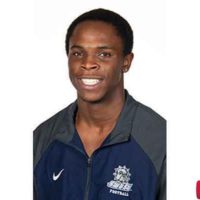 October 28, 2020
By News Director Jared Atha
Weatherford police say a possible robbery Tuesday afternoon led to the shooting of two men at an apartment complex near the Southwestern Oklahoma State University Campus.
According to a press release from the Weatherford Police Department, police were called at 5:23 p.m. to the apartment complex located in the 100 block of East University Drive regarding shots being fired.
When officers arrived, they found two men suffering from gunshot wounds.
Police said after an investigation the suspect, later identified being 19-year-old Kingsley Ehiumua of Fort Wroth, Texas, had shot the victim. The victim then pulled his gun and shot the suspect.
Both men were taken to the hospital and then were later transferred to an Oklahoma City hospital for further treatment.
Police reports indicate that Ehiumua was arrested on suspicion of armed robbery and assault with a deadly weapon.
According to the SWOSU athletics website, Ehiumua is a redshirt freshman student athlete on the SWOSU football team.
Weatherford police say an investigation into the incident is active and ongoing.