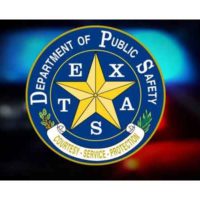 October 23, 2020
By News Director Jared Atha
A non-injury accident near Wellington, TX in Collingsworth County lead to the arrests of 13 occupants of one of the vehicles.
Details are limited, but according to the Texas Department of Public Safety, the accident between two vehicles occurred Wednesday at approximately 8:24 a.m. at the intersection of State Highway 203 and County Road 170 – which is located roughly two miles northwest of Wellington.
The report stated that all 13 occupants from one of the vehicles left the scene on foot prior to the Trooper's arrival. DPS Troopers, the Collingsworth County Sheriff's Department, TDCJ-Childress and officials with the Texas Parks and Wildlife worked together to located the 13 individuals that left the scene.
They are all taken into custody.
The report stated that the Collingsworth Sheriff's Department have filed charges against the individuals, although it is not known exactly what those charges are.
Efforts to reach the Collingsworth Sheriff's Department have been unsuccessful.