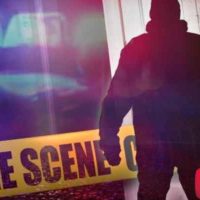 October 22, 2020
By News Director Jared Atha
A Clinton man has been charged after allegedly breaking into a home and assaulting a woman.
According to court records 34-year-old Ryan Shane Sargeant allegedly broke into a home in the 1800 block of Hunt Avenue by using a butter knife to pry open a bedroom window on October 12.
The court document said that Sargeant then allegedly assaulted a woman inside by hitting her in the face, causing bruising under her left eye and swelling to her cheek. It was indicated in the report that the two had at one time been in a relationship, and knew each other.
Sargeant received a felony charge of first degree burglary and a misdemeanor charge of domestic assault and battery. If convicted of the felony charge, he could see up to 20 years in prison.
Sargeant's next court date is a preliminary hearing scheduled for November 6.