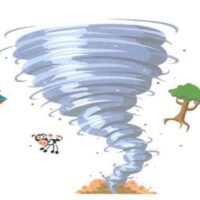 October 20, 2020
By News Director Jared Atha
A popular rebate program that helps Washita County residents receive storm shelters is back.
According to Washita County Emergency Manger Kenneth Trent, Washita County residents can receive a rebate of up to $2,000 to help offset the cost of a storm shelter.
In a press release, Trent says to qualify one must own a home in the county, and it must be your primary residence. The home must be located within Washita County, and already installed units are not eligible.
Residents can get more information about the program and sign up for a chance to participate by attending one of four meets at the Washita County Activity Center at 1005 East 3rd in Cordell, Wednesday at 10:00 a.m., 11:00 a.m., Noon, or 1:00 p.m.