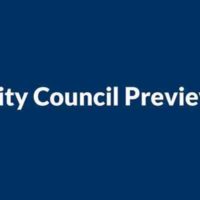 October 20, 2020
By News Director Jared Atha
The Elk City Commission will meet in regular session Wednesday afternoon.
Items the commission look to consider deal mainly with property and city infrastructure. After an executive session to discuss a tort claim pertaining to alleged damage by raw sewage at an apartment building located at 415 N. State, the commission is anticipating a detailed timeline for remediation and remodeling of the building from lawyers who are representing the building owners.
In a separate agenda item, the commission will consider a finding that the condition of the building constitutes a detriment or hazard to the health, safety or welfare of the general public and that the property would be benefited by the removal of such conditions.
The commission will also consider declaring a structure on N. Adams to be dilapidated and ordering the removal of the building.
The commission will convene into a second executive session to discuss applications for the city treasurer position.
Wednesday's meeting is scheduled to begin at 2 p.m. inside City Hall.
The Clinton City Council is also scheduled to meet in regular session Tuesday night.
With a short agenda, the council will consider a resolution authorizing the change of the Mars Road to Pet Way. The council will also take action on the residential anti-displacement and relocation assistance plan for the CDBG Grant for the Clinton Lake Water Treatment Plant Project.
The Clinton City Council meeting is at 5:30 p.m. inside City Hall.