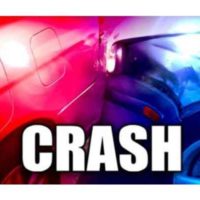 October 19, 2020
By News Director Jared Atha
It was a busy weekend for the Oklahoma Highway Patrol on western Oklahoma roads due to multiple injury related accidents that took place.
OHP says the first occurred Friday afternoon, just after 4:00 p.m. in Greer County when the 2019 Dodge Ram pickup driven by 67-year-old Sharon K. Meinert of Hobart was southbound on US Highway 283, two miles north of Blair. The vehicle had slowed down to make a left turn onto State Highway 44 when an oncoming 2006 Honda motorcycle in the northbound lane attempted to miss the turning pickup, however was unable to do so and struck the vehicle.
The driver of the motorcycle, 50-year-old Michael J. Stewart of Annona, Texas was treated and released with trunk internal injuries at Jackson County Memorial Hospital, however his passenger, 45-year-old Shayla A. Collins, also of Annona, Texas, was flown to OU Medical Center in Oklahoma City where she was admitted in good condition with trunk internal injuries.
The driver of the pickup was not injured.
Another accident occurred roughly 30 minutes later, this time in Washita County at the intersection of State Highways 44 and 152.
According to the Oklahoma Highway Patrol, 27-year-old Kelbie Jo Brandt of Altus was southbound on S.H. 44 in a 2013 Buick Murano when she came to a stop at the intersection. She then proceeded to enter into the intersection, but failed to see the 2017 Chevy Suburban driven by 35-year-old Clinton resident Lucas Martinez traveling eastbound on S.H. 152.
The Martinez vehicle stuck the Brandt vehicle on the passenger side.
OHP says there were multiple passengers in the Martinez vehicle, including five juveniles, fortunately four children were not injured in the crash, and a 13-year-old female was transported to Alliance Health Clinton where she was treated and released with head injuries.
OHP says there were also two adult passengers in the Martinez vehicle, 35-year-old Brenda Martinez and 50-year-old Maria Gonzalez. They, along with the driver, were transported to the Clinton hospital where they were all treated for their injuries and released.
Unfortunately a 4-year-old juvenile passenger in the Murano was admitted into Alliance Health Clinton in stable condition for trunk internal injuries. Brandt, 60-year-old passenger Gale Dean Mitchell, and a 9-year-old male juvenile were all treated for minor injuries and released.
OHP says an ATV accident on the streets of Gotebo in Kiowa County has put a man in the hospital with serious head injuries.
According to the report from the OHP, this accident occurred just after 11:00 p.m. Friday when 44-year-old Edwin L. Hamlett was riding a 2008 Honda Ricon ATV southbound on Main Street at a high rate of speed when he attempted to make a left turn onto Monsell Street but failed to negotiate the turn. This caused the ATV to overturn an undetermined amount of times, ejecting the driver.
Hamlett was flown to OU Medical Center in Oklahoma City where he was admitted in serious condition with head injuries.