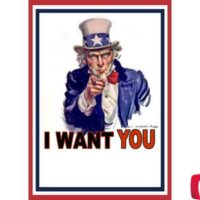 October 14, 2020
By News Director Jared Atha
The Washita County Election Board Office wants you.
According to Secretary of the County Election Board Leah Jones, volunteers are needed to help conduct elections at the precinct level during upcoming elections, including the Presidential Election on November 3.
Jones says volunteers who qualify as an inspector will receive $110 per election, while all the other positions will pay $100 per election. She says training will be available.
To qualify for the job, one must be a registered voter in the county. Can not hold other offices under the laws of the state – such as school board member or city councilman. Also a Precinct Official may not be related to or employed by a candidate for office.
Seven precincts in Washita County currently need volunteers. Those precincts include one in Cowden, Rocky, Bessie, Dill City, Cordell, and two precincts in Burns Flat.
Anyone interested is urged to contact the Washita County Election Board Office.