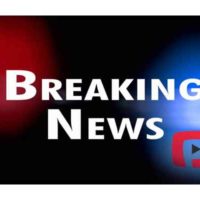 October 14, 2020
By News Director Jared Atha
The 2020 Census deadline has once again been moved.
This time the deadline has been pushed forward – to October 15.
The Supreme Court on Tuesday ruled that the Trump administration can end census field operations early, however the decision was not a total loss for plaintiffs in a lawsuit challenging the administration's decision to end the count early. They managed to get nearly two extra weeks of counting people as the case made its way through the courts.
Tuesday's ruling increased the chances of the Trump administration retaining control of the process that decides how many congressional seats each state gets — and by extension how much voting power each state has. Beckham County Assessor Jonathan Beck says because of low return rate in not only Beckham County but much of rural western Oklahoma, this is a concern when it comes to being accurately represented.
Numbers sent to Paragon Communications show that as of Monday October, 12 Beckham County has a 49.1% response rate to this year's census. Custer County is the highest in the region with a 56% response rate. Greer County is at 48%, Roger Mills at 44% and Washita County has a 51.7% response rate. When compared to the 2010 Census, all of the counties mentioned had a 75% or higher response rate.
After the Supreme Court's decision, the Census Bureau said field operations would end on Thursday, at 5:00 a.m. Central Daylight Time.
Officials urge anyone who has not taken the census to do so by visiting 2020census.gov as soon as possible.
The census can also be taken by phone, with multiple language options.