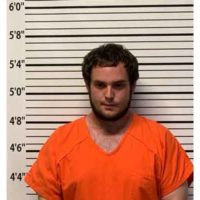 October 13, 2020
By News Director Jared Atha
A Hydro man was arrested recently on multiple counts of child pornography.
20-year-old Austin Michael Glenn was arrested for the crimes when in August, the National Center for Missing and Exploited Children forwarded a cyber tip they received from an electronic service provider to the Oklahoma State Bureau of Investigation.
After an investigation, an arrest warrant for Glenn was issued in Caddo County District Court on Thursday. Glenn was arrested Friday and booked into the Caddo County Jail.
Glenn was charged with possession of child pornography, distribution of child pornography, and violation of the Oklahoma Computer Crimes Act.
Glenn is scheduled to appear before a judge for a preliminary hearing on November 19.