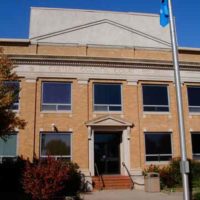 October 7, 2020
By News Director Jared Atha
A Custer County District Judge has dismissed a negligence case against three SWOSU football coaches, however the case against the university itself is still open.
According to court records the negligence case filed against coaches Jared Jackson, Julian Washington, and Chet Pobolish by former SWOSU player Skye Singleton last December was dismissed by the judge, however the case is still open against the university.
If the plaintiff's attorneys fail to re-serve the case to the university by December 1, the case will ultimately be dismissed.
The original filing took place on December 9 of last year and stated that Singleton claims that he become ill with cold and flu like symptoms as a result of the loss of heat in his dormitory in February 2018. Singleton claims he was made to participate in a work out session despite the illness.
During the workout the plaintiff allegedly experienced cardiac distress and lost consciousness. The court document claims that the workout facility was either not equipped with a portable defibrillator device or it was not used. The filing also claimed that coaches and staff of the team failed to provide Singleton CPR. The document claims as a result, Singleton was deprived of oxygen to his brain for an extended period of time.
The document stated that Singleton was eventually transported to an Oklahoma City hospital where it was determined by doctors that due to the lack of oxygen, Singleton brain injury was described as being catastrophic and permanent. Singleton's lawyers say he is unable to live independently and will require around-the-clock care for the rest of his life.
As a result of the incident, the filing says that Singleton is claiming damages being mental anguish in the past and future, emotional distress in the past and future, medical bills in the past and future, pain and suffering in the past and future, and cost of life care and assistance in the past and future.