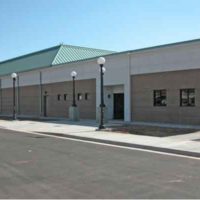 October 6, 2020
By News Director Jared Atha
A Clinton man being held in the Beckham County Detention Center with a felony kidnapping charge has been charged with intimidation of a witness – also a felony.
According to a probable cause affidavit, 29-year-old Seth Scott was charged with kidnapping in Beckham County District Court in June and is currently awaiting his preliminary hearing court date in November. It was reported that Scott allegedly told his mother during a phone call that he had threatened another inmate in a case against him.
The court document stated that during the course of the investigation, Scott informed a guard at the detention center that if he did not move the victim that he would have been dead because he would of "smashed him". Scott also allegedly told the guard that they were going to pop his door and "get him".
Court records show Scott had also obtained an unlawful use of communication charge in August, while being held in the jail.
A preliminary hearing for Scott on all the charges is scheduled for November 24.