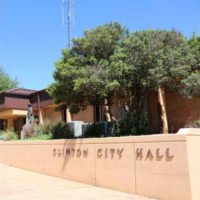 October 5, 2020
By News Director Jared Atha
The Clinton City Council is scheduled to meet in regular session Tuesday night.
According to the meeting's agenda, the council will take action on an inter-local agreement with the Custer County Court Clerk. The Council will also take action on a request to change a street name – however it was not indicated as to which street name could be changed.
The Council will also take action on the Acme Park building flood damage repair project. It is expected the council will award bids for that project.
This will also be the first regular City Council meeting in Clinton with the newly hired City Manager, Robert Johnston participating.
Tuesday's meeting in Clinton City Hall is scheduled to begin at 5:30 p.m.