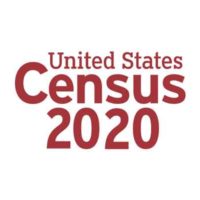 October 5, 2020
By News Director Jared Atha
The deadline to take the 2020 Census has been pushed back, once again.
According to SWODA Director of Transportation Julie Sanders, legal action taken in California has now pushed back the deadline to October 31 – a date that the federal government had originally set as the deadline last spring, due to the ongoing pandemic. Sanders says the deadline was changed again sometime in the summer to the end of September. She says a group in California filed a lawsuit, challenging the deadline date.
The response rate to the 2020 Census still remains low in western Oklahoma. Data sent to Paragon Communications show as of October 1, only 53.9% of Elk City residents have responded. In Clinton, the response rate is at 54.1% and in Weatherford the response rate is at 59.1%.
Smaller populated communities appear to have the lowest response rate in the region. Canute, Cheyenne, and Hammon have around a 38% response rate each. Cordell's response rate is the highest in the area at 61.4%.
Sanders went on to say that volunteers are still knocking on doors to either verify information from a response to the census or to assist those who have not taken the census. However, Sanders says the volunteers are experiencing some push back from homeowners.
Sanders says the census can still be taken electronically at my2020census.gov.