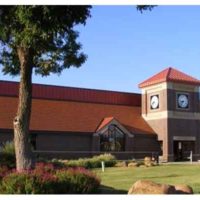 October 2, 2020
By News Director Jared Atha
The Elk City Commission is scheduled to meet in regular session on Monday night.
An item the commission will discuss has been on the minds, and social media posts of Elk Citians this past week and it involves an ordinance stating political signs shall only be displayed 30 days before any election.
However, when reminded of the ordinance via the city's Facebook page, public response questioned the ordinance. Therefore the city quickly responded by saying the ordinance will be addressed during the upcoming meeting. In fact the meeting's first agenda item will have the commission consider repealing portions of the ordinance, and move to declare any changes made as an emergency – meaning any approved changes will be enacted immediately.
In other business, the commission will consider the next payment for Joe D. Hall General Contractors for the CAPPs Project Indoor Activity Center. The commission will also consider the appointment of Crystal Wooten as City Treasurer.
Monday's city commissioner's meeting is scheduled for 7:00 p.m. in City Hall.