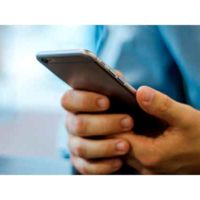 October 1, 2020
By News Director Jared Atha
More charges handed out related to a rape case out of Custer County.
This time a Seiling man has been charged with destroying evidence related to the case involving 29-year-old Joey Pearson who was charged with, among other things, first degree rape in July.
According to court documents 32-year-old Jonathan Galo is accused of resetting Pearson's cell phone in an effort to conceal any possible evidence related to the case against Pearson.
The plot was discovered when a phone call from Galo to Pearson was intersected by the District Attorney's Office. The phone call allegedly revealed that Galo had told Pearson that he had reset the phone. When Pearson asked why Galo reset the phone, Galo allegedly indicated he did so because authorities would want to look at the device due to the investigation into Pearson and the charges against him.
Galo was arrested on Monday and received a misdemeanor charge of destroying evidence.
Pearson was arrested and charged in July with three counts of first degree rape by force or fear, two counts of rape by instrumentation, forcible sodomy, two counts of lewd or indecent acts to a child under the age of 16 and a misdemeanor charge of assault and battery.
He is accused of having an inappropriate relationship with a 14-year-old girl on multiple occasions, and also abusing and threatening the girl during the relationship.
A preliminary hearing conference for Pearson is scheduled for October 9.