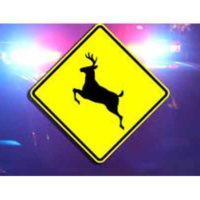 October 1, 2020
By News Director Jared Atha
A deer is to blame for an accident that took place north of Granite early Thursday morning. The result of the mishap placed an Altus woman in the hospital.
According to the Oklahoma Highway Patrol, the accident occurred just after 6 a.m. when the 2010 Dodge Caravan driven by 74-year-old James Sneed of Altus was northbound on State Highway 6 when it struck a deer in the road approximately one mile north of Granite in Greer County.
The collision caused the backseat passenger, 71-year-old Emily Milligan to be thrown to the floor of the vehicle, resulting in leg and arm injuries.
Milligan was transported to the Jackson County Memorial Hospital and admitted in stable condition. The driver was uninjured in the crash.