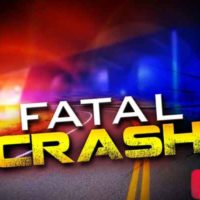 September 25, 2020
By News Director Jared Atha
An Elk City woman died after being involved in a single vehicle accident in Washita County early Friday morning.
According to the Oklahoma Highway Patrol 31-year-old Daniell R. Raya was the passenger in a 2015 Dodge Challenger that was traveling south bound on State Highway 44 through Burns Flat when at 5:19 a.m. the vehicle departed the roadway to the right, struck a culvert and overturned one half time before coming to rest on its top.
Raya was pronounced dead at the scene.
The OHP report did not release the name of the driver, and listed both the condition of the driver and cause of the collision as still being under investigation.